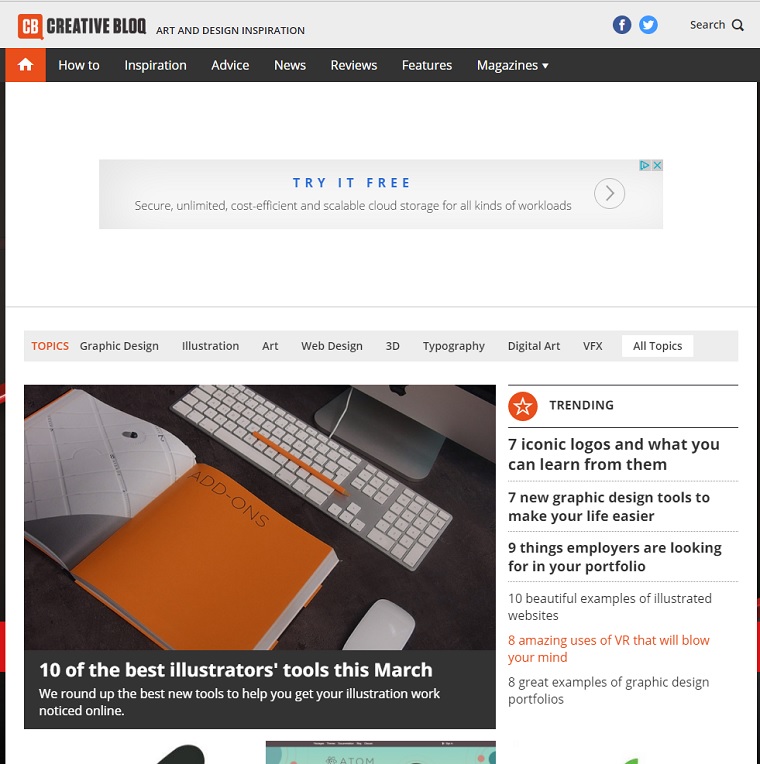 Coming in at number one is Creative Bloq, a highly popular site that offers a mix of advice and daily inspiration to digital artists, web designers, graphic designers and illustrators. With blog posts like '7 new graphic design tools to make your life easier', and '8 great examples of graphic design portfolios', Creative Bloq enables its readers to keep up to date with the latest trends and developments in global design.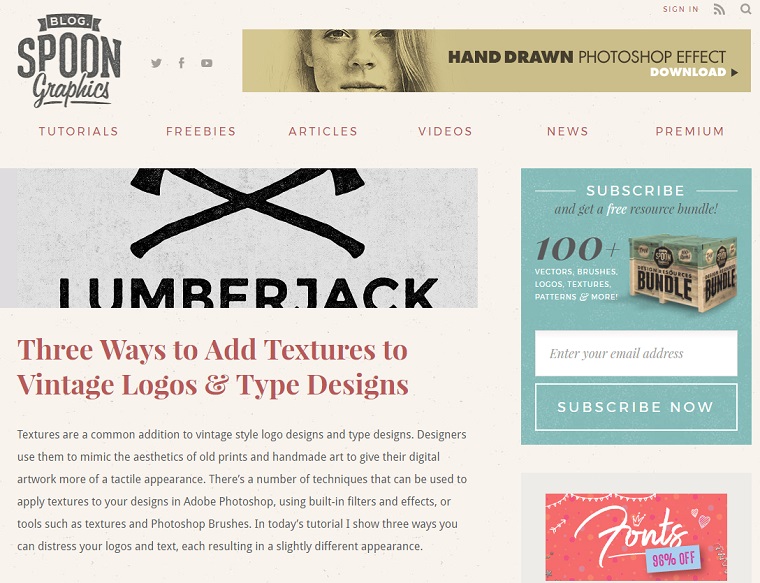 Chris Spooner, author of Blog Spoon Graphics uses his site as a platform to create cool designs by sharing tutorials and free resources in the hope of inspiring his readers to discover the joys of graphic design. With blog posts like 'Three ways to add textures to vintage logos and type designs', Chris Spooner has established himself as a leading figure within the blogosphere. But his influence does not end there! Chris also has a successful vlogging career with 122,957 subscribers and over five million video views on his YouTube channel.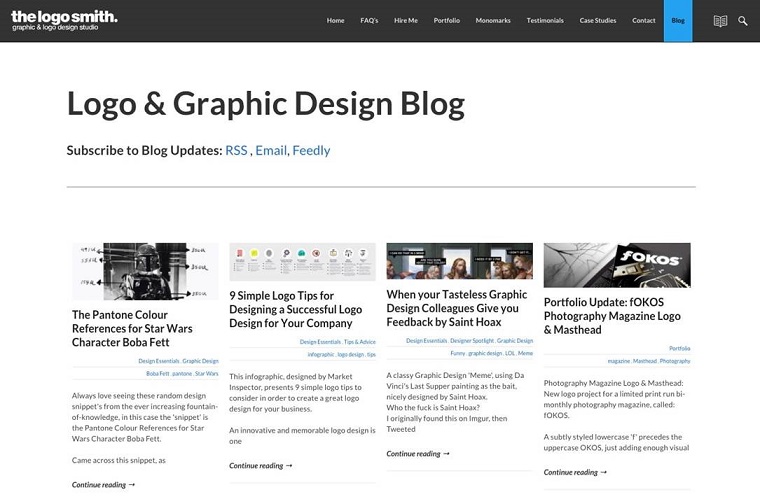 The Logo Smith is authored by Graham Smith, who is a freelance logo and brand identity designer. With over twenty-five years of experience, Graham brings in depth knowledge of graphic design, brand identity design, typography and reprographics to his blog. With blog posts like '9 Simple tips for designing a successful logo design for your company', and 'How valuable is a contract for a freelancer', The Logo Smith is an essential read for those working in the industry.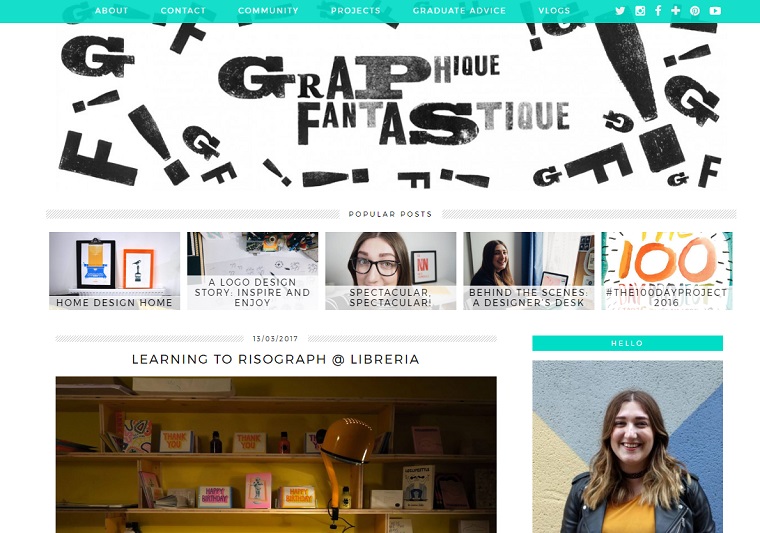 Natasha Nuttall is an award-winning blogger and the author behind Graphique Fantastique. Describing herself as a freelance graphic designer by day, blogger and vlogger by night, Natasha is used to wearing many hats. It was after Natasha moved to London in 2014 that she decided to pursue a career in graphic design and since then she has not looked back. Having established a successful blogging career, Natasha has worked with big brands such as Fanta, Winsor and Newton, Snapfish, Specsavers and MTV.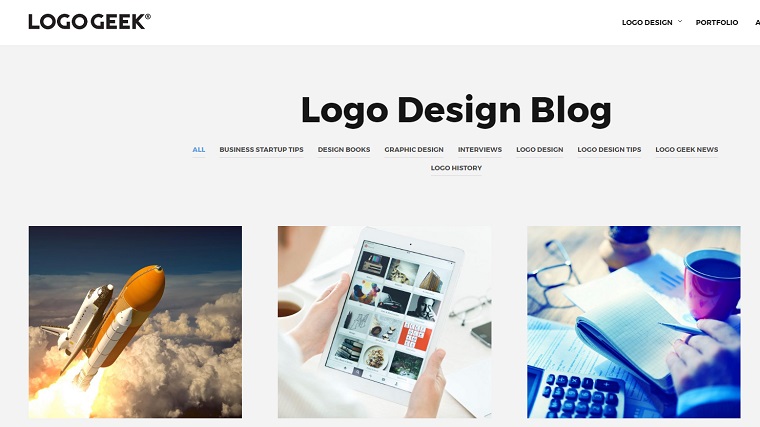 5. Logo Geek
Ian Paget, author of Logo Geek is a UK based graphic designer who specialises in logo and brand identity design. With over 84 thousand followers on Twitter, Ian is a certified influencer. Much to the delight of his readers, Ian uses his 10 years of experience in professional graphic design and marketing to create blog posts like 'Using Mood Boards when designing a logo', 'How social media is transforming logo design', and 'Own your brand identity: become a market leader'.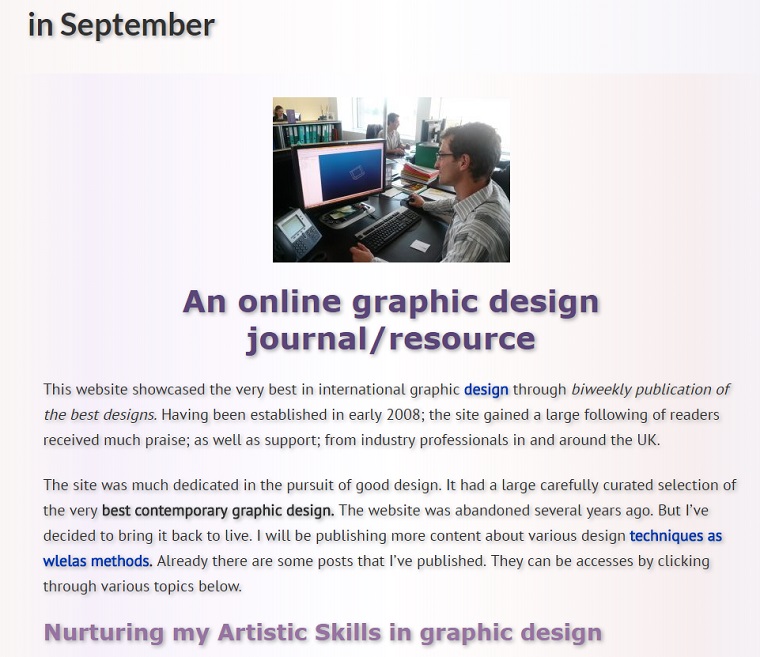 Founded in 2008, SEPTEMBER INDUSTRY showcases the very best in international graphic design. Since launching the blog has gained a large following of readers, received much praise from industry professionals in and around the UK. The blog features informative blog posts like 'Business unique labelling and why it is productive', and 'Film industry has a huge role for designers'.
7. GRAPHIC DESIGN AT THE UNIVERSITY OF LINCOLN
Ranked 1st in the UK for student satisfaction, according to the National Student Survey 2016, University of Lincoln Graphic Design course is highly regarded. Therefore it is no surprise that its students are behind one of the most popular graphic design blogs in the UK.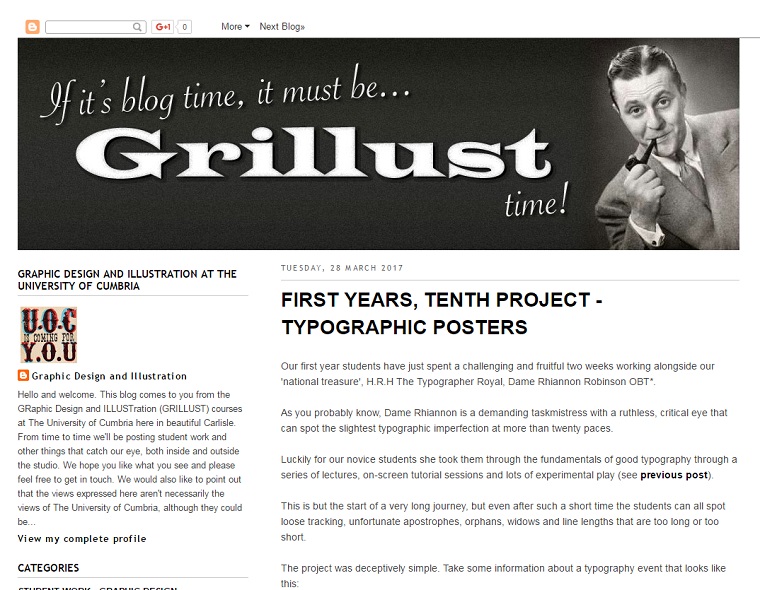 8. Grillust
Grillust is authored by the Graphic Design and Illustration department at The University of Cumbria and features the work of its students. However, the authors of Grillust are quick to point out that the blog and its views are independent from The University of Cumbria. Grillust showcases cool graphic design creations from its students as well as documenting their academic learning.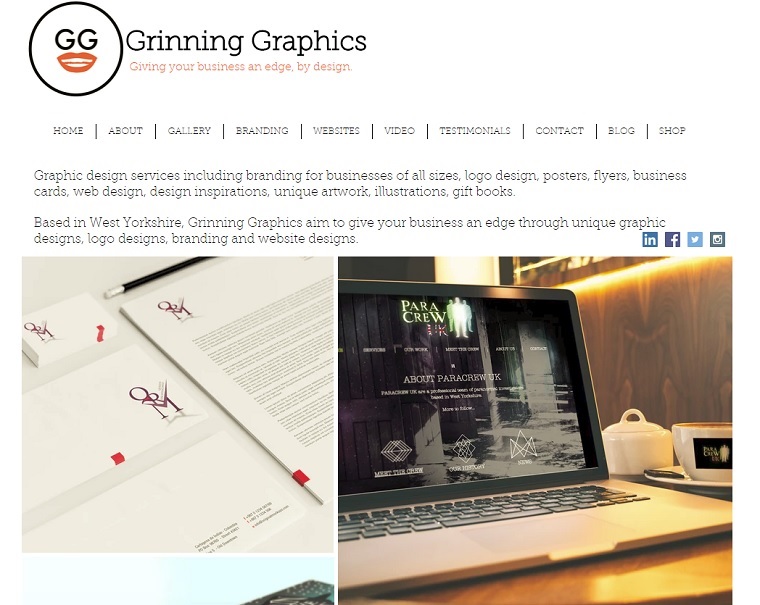 Passionate about design and branding, the author of Grinning Graphics, Kate Adamson, uses her blog as a platform to talk about interesting topics like the link between anxiety and graphic design, which is about helping people to find their confidence and self-belief within the creative sector, synaesthesia, to why a logo is one of the best investments you'll ever make.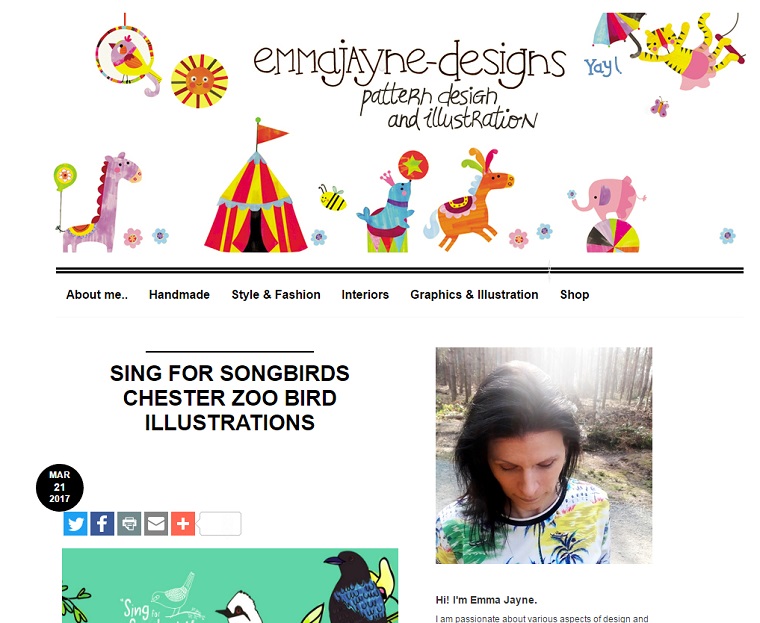 This blog is authored by Emma Allsup, who describes herself as having a passion for design. Founded in 2010, Emma started blogging when she was studying her Masters as a way to display development work and to document the inspiration for her designs. On her blog Emma talks about designing Valentines cards and her passion for learning more about the craft through various workshops.
Original article and credti to Merryn Williams at www.vuelio.com